We provide
toxicology expertise and product approval applications
for clients in the chemical, cosmetics, consumer products, agricultural and food industries
under the NICNAS/AICIS, APVMA, TGA, EPA (New Zealand) and FSANZ regulatory schemes.
Comprehensive
support

Speed
to market

Cost
effectiveness

Expert
advice

International
Network

Client
care

Strategic
Approach
Introducing our managing partners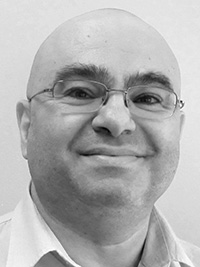 John Issa is a Principal Consultant and Managing Director of Cintox Australia Pty Ltd.
John Issa is a Principal Consultant and Managing Director of Cintox Australia Pty Ltd. He has obtained a BSc (Hons) degree in Chemistry and Pharmacology and PhD in Chemistry (drug design and testing) as well as an MBA degree. He has had over 25 years work experience with various government departments and in consulting, particular in regulatory affairs, toxicology and occupational health and safety. He is a recognised expert in the chemicals notification schemes, Hazardous Substances and Dangerous Goods identification and workplace health risk assessments. Previously, he has worked for the URS Australia (a global Scientific and Engineering consulting company), National Industrial Chemicals Notification and Assessment Scheme (NICNAS), the Federal Health Department and Victorian Forensic Science Laboratory.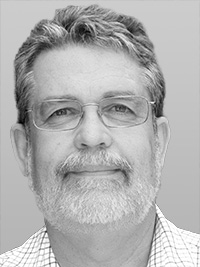 Michael Tichon is Managing Director of N&F Pty Ltd.
Michael Tichon has over 25 years experience in the development and registration of agrochemical products in Australia and internationally. Michael Tichon returned to Australia from the USA to establish Competitive Advantage in 2002 to assist organisations in regulated industries get their products on the market and keep them on the market both within Australia and overseas. He specialises in assisting companies to obtain regulatory approvals, especially novel products for use in agricultural and public health pest control as well as assisting organisations with compliance programs. Before returning to Australia, Michael Tichon was global head of regulatory affairs for Valent BioSciences Corporation, based in the USA. In that capacity, he was responsible for obtaining regulatory approvals for the Company's products globally. In the USA, he worked closely with IR-4, which is funded by USDA, Agricultural Research Service and other organisations to obtain solutions to pest problems in minor crops. Michael Tichon was moved to the USA to take charge of global regulatory affairs for agricultural products at Abbott Laboratories in 1997. In 2000, Abbott Laboratories sold its agricultural products business to Sumitomo Chemical Company who established Valent BioSciences Corporation to manage that business globally.
How can we meet your needs?
Industrial Chemicals (NICNAS/AICIS)
Inventory search and advice
Selection of notification category
Advice on data requirements
Collation of data, and information on use, occupational, public health and environmental exposure
Preparation of notification dossier
Submission of the application
Liaison with NICNAS/AICIS and preparation of response to any NICNAS/AICIS questions
Monitoring of application from start to finish
Categorisation for exempted, reported, assessed introductions
Polymer of low concern status evaluation
Agricultural and Veterinary Products (APVMA)
Search of PUBCRIS database and advice
Selection of appropriate application category
Advice on data requirements
Preparation of NRA compliant product label
Collation of data on chemistry and manufacture, stability, efficacy, residues, and information on use, occupational, public health and environmental exposure
Preparation of application dossier
Submission of the application
Liaison with APVMA and preparation of response to any questions
Monitoring of application from start to finish
Therapeutic Goods (TGA)
SIME Listing applications for sunscreens and other listable products
Common Technical Document (CTD) - Toxicology
New Substance applications
Literature-based submissions
Collation and submission of toxicity data
Labelling advice
Advice on therapeutic claims
Review of toxicity data on behalf of Institutional Ethics Committees submitted in support of clinical trial applications
Toxicity test advice for therapeutic goods
New Zealand (HSNO/EPA)
Hazard classification on products
Group Standards compliance
Search for similar, previously notified/assessed products
Advice on application category
Advice on data requirements
Collation of data
Preparation of application
Submission of application
Liaison with ERMA and preparation of response to any questions
Monitoring of application from start to finish
Food Chemicals (FSANZ)
Liaison with Food Standards Australia and New Zealand (FSANZ) & Australian Quarantine and Inspection Services (AQIS) and New Zealand, State & Territory enforcement agencies; Codex, International and overseas national standards
Compliance with Food Standards
Compliance with the GM labelling requirements from strategy and scoping to the design of custom identity management systems
Migration to the New Joint ANZ Food Standards System
Understanding the new standards for novel foods, food additives, and
Percentage labelling (including the identification of characterising ingredients), nutrition information panels, date marking and food safety standards
Risk analysis - risk assessment, risk management and risk communication
Development of creative and practical solutions to assure compliance in a deregulated environment
Product Safety Evaluation
Advice on safety testing strategy including toxicity, aquatic toxicity, biodegradation, microbiological testing and chemical analysis and physicochemical properties (Dangerous Goods)
Testing against Australian Standards